NWSE Blog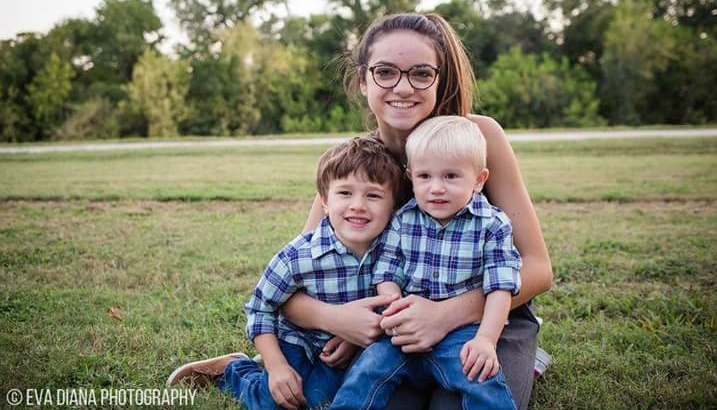 Jan 18 2018
My name is Justine, and I am from a small, beautiful city in France. I will be spending a whole year in the U.S. I live in a host family because I came alone. I decided to come to the U.S. because I wanted to follow my sister, who did an exchange a few years ago and now works in other countries like Thailand, Spain, and Indonesia.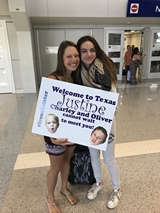 Since my arrival, I've been having the most incredible experience of my life. I also discovered how school works here. I tell all of my friends in school that you are very lucky to be in this high school. Things in France are very different. We have so many differences that I barely know where to start.
The first difference I found on my first day of school is that you have the chance here to choose your subjects from all the options your school offers. Before coming here, I never had any choice of subjects. The worst period we have in France is test class—during one hour every week we have a test. However, one thing we have in France that you don't have here is that we have 15-minute breaks every two hours, and we have a 1.5-hour lunch break. Here you also have the same subjects in the same order every day (which, I think, can be a little boring). In France, my schedule was different every day.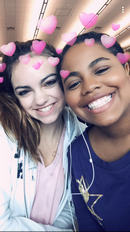 Let's speak about holidays and no school days. First, we don't have school on Wednesday afternoons. It was our day to practice our sports, hang out with our friends, or just work. Then we have 16 weeks of holidays every year: two weeks each in October, December, February, and April, and eight weeks during July and August. We also have about ten more days per year when we don't have school.
What about the classes? Here we have a lot of differences. I discovered here that the teachers don't move from classes to classes. Instead, the students have to, contrary to my school. Secondly, phones are forbidden and gum, food, and drinks too. You have the possibility here to go to the restroom but we can't. If we need to, we have to wait for the next break. So if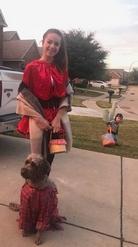 you arrive just on time and you need to go you have to wait for two hours. Anyway, here classes are also much more lively and all the tables are placed in groups, whereas in France, we work alone in all subjects, and we don't have more than maybe five works in groups during the year. The buildings are also much smaller than high schools in the U.S. Here in the fall, we had Homecoming, but can't even imagine having one in France.
To conclude, I would say that I've really enjoyed my year so far at high school, and I thank everybody who helped me during the first days of school, because it was hard for me to know where I had to go. And I thank everybody who explained to me every little thing I didn't understand about what you do here that we don't do in France. I've really enjoyed learning about all the differences between schools in France and the U.S.!