NWSE Blog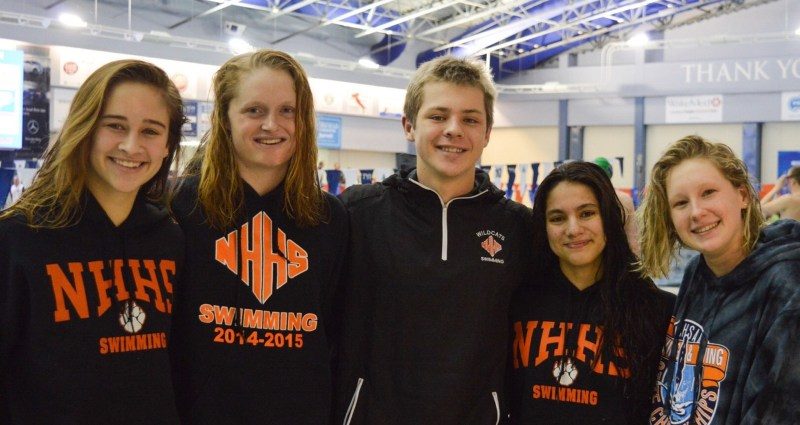 Mar 23 2018
Recently recognized as "Athlete of the Week" by her local newspaper in North Carolina, exchange student Sara from Spain has had an awesome swim season! She has won individual titles in the 100 meter individual medley as well as 100 meter breaststroke, and also helped claim a victory with her freestyle relay team.
Sara has had an amazing student exchange experience! She recently took the time to speak with us about swimming and her life as an exchange student, and even shared some of her tips for incoming students.
Sara's reasons for studying abroad in the U.S. are deeply rooted. Her mother was a high school foreign exchange student, and it has always been a dream for Sara to have the same kind of experience. Through the years, Sara's mother kept in touch with her American host family, so when the time came for Sara to study abroad she knew already that she wanted to live with the same host family. She says already having a relationship with her host family made her transition to living in the U.S. that much easier. Fun fact: each year, NWSE works with around 100 students such as Sara in our direct-placement program, in which the students themselves choose their host family!
She began swimming as an elective in P.E. in Spain. Her teacher saw her potential and encouraged her to begin swimming competitively. Fast-forward five years and Sara is now swimming for both her high school and local club teams in the U.S., and dreams of returning to the U.S. to attend college on a swim scholarship.
She has made many amazing new friendships from this experience, and says she will miss all her new friends terribly when she returns to Spain.
One piece of advice that Sara has for incoming exchange students is to involve yourself in as many activities as you can. This will help you to make new friends and adapt quickly to life in a new country. Sara says she would do this experience over and over again, and she has been surprised by how quickly it has gone by. "Make the most out of every minute of your study abroad experience," she said, "because it will be over before you know it!"
Thank you Sara for sharing your experiences with us and congratulations on your achievements!