NWSE Blog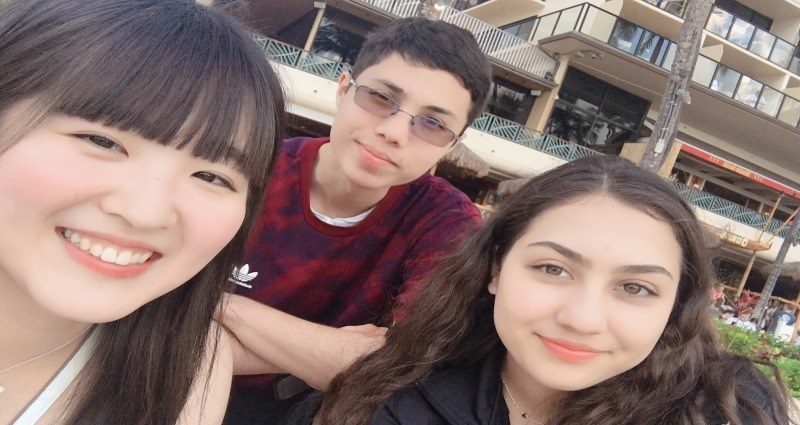 Jun 25 2018
Your exchange year will be full of "firsts." You will try many new and different things that will push you outside your comfort zone. Through these experiences, you will learn that you are capable of so much more than you ever imagined, and, at the end, you will be proud of all that you have accomplished.
This month's NWSE Stellar Student, Yuri from Japan, shared with us some of the many new things she was encouraged to try in the U.S. When she arrived here, she had never played any sport, and she was nervous about trying  something so new. Her host mom encouraged her to try a new sport, swimming, for one day, and when Yuri joined the swim team, she loved it. She made so many friends that during the second semester, she decided to try yet another new sport: tennis. Now she regularly plays tennis with her host brother, and she is so glad her host mom encouraged her to try this new sport.
Yuri has made many great memories with her host family. She loves to watch movies and listen to music with her host siblings, and she and her host sister even share a love for Korean pop music. Yuri and her host family also spent a week in Hawaii during Spring Break. She swam in the ocean, ate plenty of delicious Hawaiian food, and even got to tour the University of Hawaii. She was so excited to see what an American university was like.
Yuri's English has also improved greatly during her year in the U.S. She credits her host family for helping her find creative ways to practice her English, including watching American movies and playing card games to learn new vocabulary. She now feels much more comfortable speaking English with her friends and host family, and she can even understand all of her host dad's corny jokes. In addition to studying English, Yuri advises future exchange students to make the most out of what will be the fastest year of your life. As she puts it, "Even if you are shy at first, like me, just try new things and make new friends as much as possible, and join many clubs or sports teams!"
Arigatou, Yuri, for sharing your experiences with us and encouraging us all to step outside our comfort zones!