NWSE Blog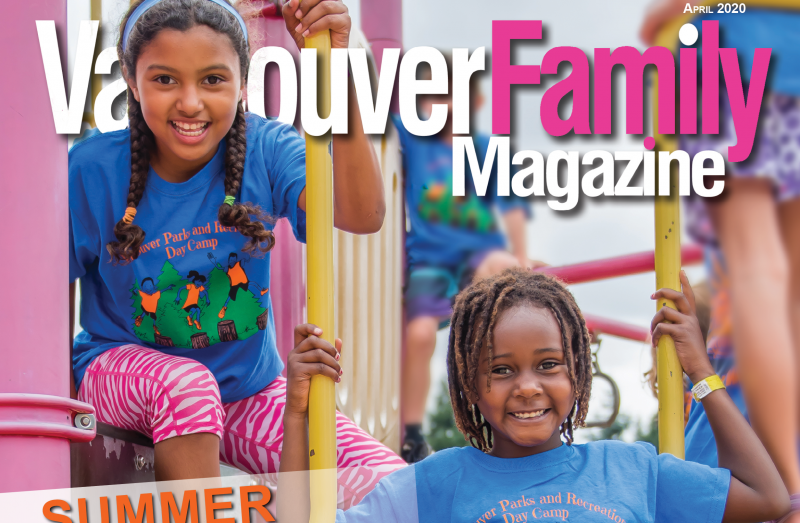 Apr 02 2020
Press coverage of NWSE taken from an article by Dana Greyson, published in the Vancouver Family Magazine on March 31, 2020
EXCHANGE RATE: UNFORGETTABLE EXPERIENCES WITH INTERNATIONAL STUDENTS
About six years ago, Vancouver mother Sara Hardy learned of a short-term student exchange opportunity through her twins' school. Her family agreed to host two Taiwanese boys for just 48 hours. The temporarily-extended family enjoyed a whirlwind weekend together visiting Voodoo Donuts, Portland's waterfront, Chinatown and church.
Since then, the Hardy family has hosted German, Spanish and Brazilian exchange students. They've celebrated Halloween, attended a family Thanksgiving with 20 people, explored San Francisco's Golden Gate Bridge, Lombard Street and Chinatown, ridden the famed Santa Cruz roller coaster, camped on the coast and more. When Lucas, one of Hardy's former exchange students, urged her to become an area coordinator, she took his advice. She's now a recruiter for (…).
WHAT IS AN INTERNATIONAL EXCHANGE STUDENT PROGRAM?
A student exchange program is an opportunity for students from high school through college to spend a portion of the school year in another area to enrich their academic experience. These exchanges are arranged through a variety of organizations that coordinate with host families or make other living arrangements for the students. A typical exchange can last for as little as a week or two or as long as a year. While most associate foreign students with exchange programs, some students transfer to a different area within their own country.
A DIPLOMATIC EFFORT
"We typically have a very narrow view of what people from other countries are like," says Sherine West, former coordinator for (…), and current host of a Thai exchange student. "Often what we know about people of other cultures is limited by what we are exposed to in the media. It is the same for people in other countries. U.S. exchange programs started in the 1960s to promote international diplomacy. Through the exchange program, we get a personal glimpse into the beliefs, customs and ideologies and the true heartbeat of the students we grow to love. They go home to share their good feelings about us with their friends and families back home."
Hardy agrees, adding, "As Americans, we are so insulated. We don't really know what life in other countries is like. Everyone speaks our language. Exchange students bring their culture to you."
MORE ABOUT THE EXCHANGE STUDENT EXPERIENCE
Whether you're interested in hosting a student or whether your kids are interested in going abroad, here are some common questions and answers from student exchange placement experts and organizations:
WHAT DO YOU RECOMMEND PARENTS CONSIDER WHEN CHOOSING AN EXCHANGE PROGRAM?
 Jeff Laband, executive director of Seattle-based NorthWest Student Exchange (NWSE) suggest that to choose an exchange program sponsor, one should check to make sure that the agency:
Are long-time experts in the field
Have demonstrated ability to give personal attention for every student
Have solid network of dedicated and professional coordinators on staff
Have experienced local coordinators with close connections to host communities
Carefully screen and select host families
Are U.S. Department of State designated nonprofit organizations, listed with Council on Standards for International Educational Travel (CSIET)
Sherine West, former coordinator for (…), also recommends, "Before choosing an organization to work with—there are many—a potential host family should do some research into the reputation of the organization and make sure they have a good track record. Talk to a couple of former host families in the area that have experience with the organization. Ask them what they like and don't like about the organization. Make sure it is something everyone in the family agrees to do. Otherwise, it will not work."
WHAT MAKES A GOOD HOST FAMILY?
Jeff Laband believes far more families are suitable to host exchange students than they realize. "Our host families come from all backgrounds. Hosts range from empty nesters, to families with children and pets, to single parents, to single adults, to families and even to grandparents. Most host parents are working with busy schedules and enjoy spending quality time with their family and exchange students."
HOW ARE HOST FAMILIES VETTED?
Laband shares some of the CSIET standards and US Department of State regulations his and other compliant organizations follow as part of best practices of vetting prospective host families: "Exchange organizations should administer comprehensive application processes, interviews, background checks, listing of family hobbies/activities, evaluating references, etc. We also visit the home and get to know the family lifestyle to help ensure that the exchange student and family together will enjoy a great experience. Host families receive a comprehensive host family orientation as well."
HOW ARE STUDENTS VETTED AND PREPARED?
Laband explains that the exchange student vetting process is similarly regulated by CSIET and Department of State regulations. "Students experience a similarly comprehensive application process, interviews, medical and immunization records, grades/transcripts, written letters and essays, hobbies/activities, English language skills assessment, recommendation letters. In addition, they receive pre-departure orientations and handbook information in their home country, plus additional orientations upon their arrivals in their exchange destinations in their host community."
WHAT'S THE OPTIMUM LEAD TIME BETWEEN APPLYING AND PLACEMENT?
While lead times may vary, "The application season typically starts in September/October," says Laband. "before the planned exchange year, and usually ends in June or July. Early applications (before December) are always recommended."
COST
Exchange program costs for students vary according to the length of the program, their home country and their own personal academic goals of the program. Host families volunteer to host exchange students on the J-1 visa. Volunteer hosts are eligible for a tax deduction for a portion of their hosting costs.
Exchange students may pay as little as zero dollars overseas for their exchanges (if they receive full a full scholarship). Others typically pay between approximately $4,000 for a year-long exchange program, and up to as high as $15,000 or more, depending upon the country of origin, whether the program is J-1 or F-1, plus airfare and the student's own private spending money (around $250/month, give or take).