German Exchange Award - NWSE
German Exchange Award
NorthWest Student Exchange (NWSE) offers three Student Exchange Awards ("scholarships") to qualified U.S. high school students of German. Award winners are flown to Germany, Switzerland or Austria for a semester or school year in 2024-2025 to be immersed in German language, local life, and culture. Award winners live with a carefully selected host family and attend their host family's local public high school/Gymnasium. Award winners participate in after-school activities to make friends, increase language skills, and experience local German-speaking and European culture. Each Award winner's own family (or a family nominated by them) reciprocally hosts an NWSE exchange student in the United States.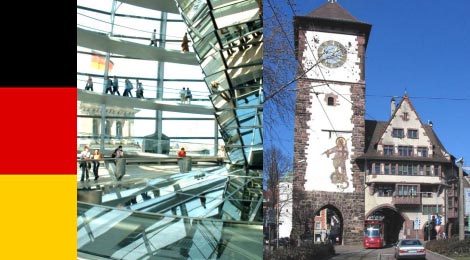 Included in NWSE's German Exchange Award
Room and board with a carefully selected volunteer host family in a German-speaking country
Flights to and from the main airport closest to the exchange destination
International health/accident insurance
Supervision by an NWSE coordinator
Enrollment in a public high school (e.g. Gymnasium or Gesamtschule)
Pre-departure and post-arrival orientations
Advising throughout the application process and program
NWSE Certificate of Participation upon successful program completion
Minimum Requirements
Current enrollment at an accredited U.S. high school
Candidate's family (or a local family, nominated by the candidate) must reciprocally host an NWSE exchange student
Candidate's local public high school must host the reciprocal NWSE exchange student
Be between the ages of 15 and 18 at the start of the program
Have a minimum cumulative GPA of 3.0 (out of 4.0)
Currently be studying German with successful completion of one year by the start of the program
Motivation, personality, grades, and adaptability
Strong recommendations from your German teacher and other teachers
Not Included in the German Exchange Award
Passport fees and other related travel expenses
Fee for local Residence Permit abroad (if applicable)
German language lessons while abroad, if needed
School supplies, fees, etc.
School lunches (if you do not bring lunch from home)
Personal expenses, including public transportation, spending money, etc.
Deadlines and Timeline
Exchange Award Application Deadline for 2024-25 school year:
December 15, 2023
Award Winners to be Announced: January 15, 2024